Overview
Outdated Content Tool for SEO is a free utility that helps you locate pages on your website that are losing traffic from Google.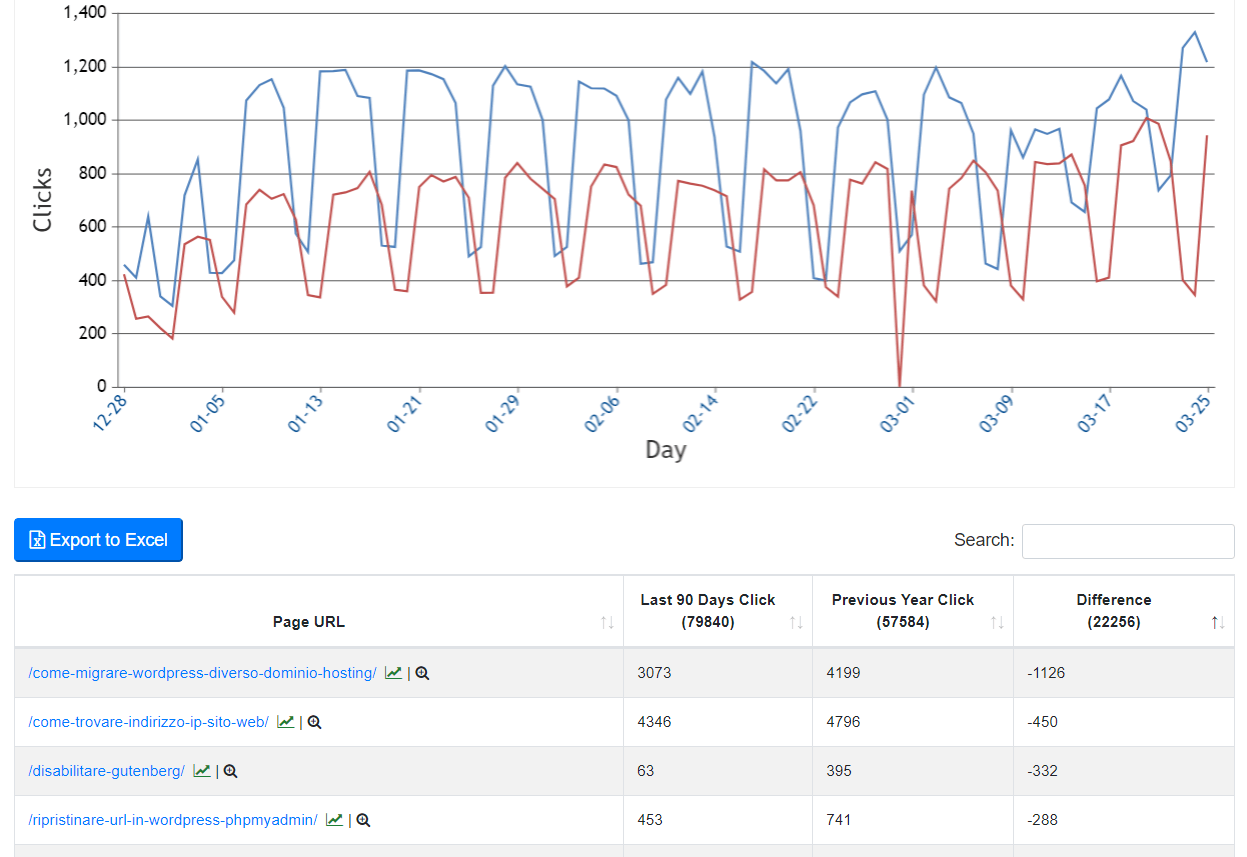 Fresh content is important when it comes to SEO, but there's value in updating old content, as well. Very often those who manage a website tend to publish articles one after the other and that's it, without ever stopping to think about what the performance of the previously published content is. Old and thin content are something that can hurt the overall authority of your website.
New content is necessary, but it takes far more time to create something new than it does to update and optimize something old. That old content is probably still ranking well, but it's outdated — technology has changed, new information has been presented, or there's a better way to accomplish the same task. There will be articles that generate good traffic, articles that are growing and articles that are dying or that have never worked. The contents that are losing traffic and concern evergreen topics are an excellent opportunity. Updating this kind of article requires minimal effort, but the effects on SEO and organic traffic can be considerable.
Give it a try, sign in with Google and select your website. The first table you will see will show the URLs of pages that are losing traffic in order of priority. I recommend updating the pages with the greatest potential first.
PLEASE NOTE: we do not see, collect, hold, or in any way interfere with your Google Search Console data. The whole process is completed using OAuth 2.0 - safe and secure.